What is ez rj45 crimper
Through hole ez rj45 crimper Generally, this ez rj45 crimper also has the functions of stripping and cutting. Three-purpose network cable pliers, multi-functional, sturdy and durable, are a standing tool for modern families in the information age. Can make RJ45 network cable connector. RJ11 line connector, 4P line connector. Integrate all the functions of ez rj45 crimper, which can facilitate cutting, crimping, stripping and other operations.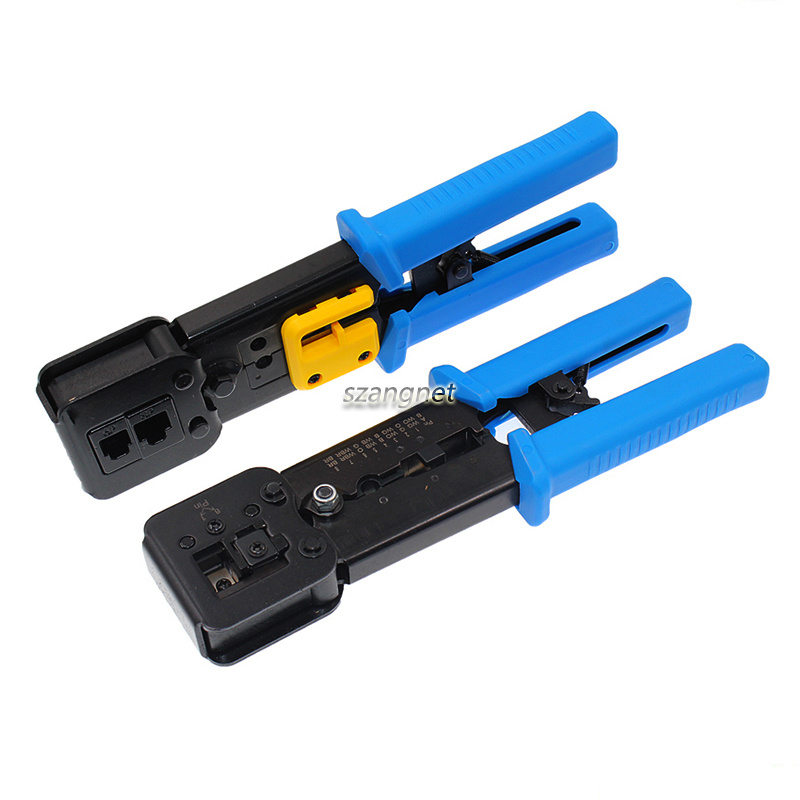 ez rj45 crimper is made of iron, suitable for RJ45, RJ11 type network cable, after hardening and dyeing black, the body is light and strong. It is you install the network to make the high-quality network cable making tool.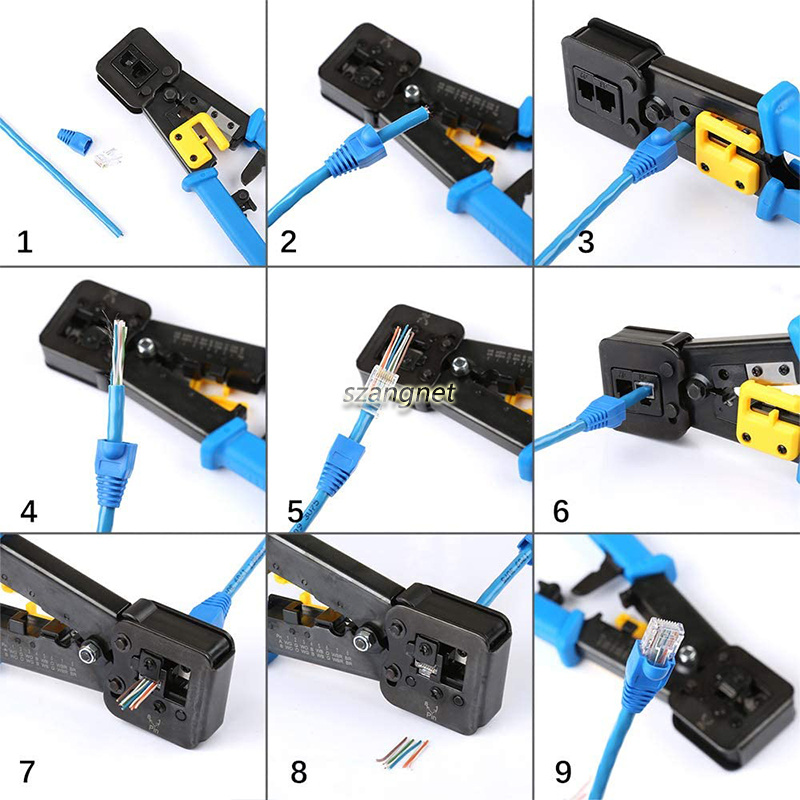 ez rj45 crimper is a through-hole crystal plug crimping pliers, which can automatically cut the excess wires of the through-hole crystal plug, and use the through-hole crystal plug to make the network cable, and the conduction rate is. And this type of crimping pliers can also press ordinary RJ45 crystal heads, it is a cost-effective crimping pliers!
---