What are the steps to connect optitap fiber connector
The connection steps of optitap fiber connector are as follows:
1. The optitap fiber connector is a highly innovative field-terminated connector that contains factory-installed optical fibers, pre-polished ceramic ferrules, and a mechanical splicing mechanism.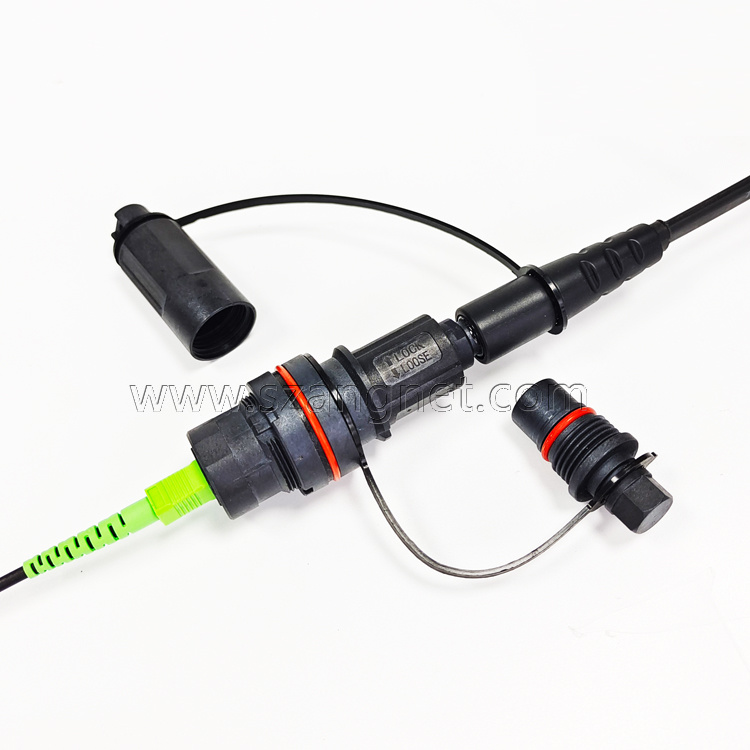 2. When terminating, you only need to insert the incoming optical fiber or indoor optical fiber into the mechanical splicing mechanism without using other tools. The terminating process only takes about 2 minutes, which greatly saves installation time.
3. The ferrule and end face inside the optitap fiber connector have been pre-grinded and pre-polished before leaving the factory. The mechanical connection mechanism is located at the end of the ferrule to fix the inserted optical fiber.
4. The mechanical splicing mechanism is mainly composed of a V-shaped groove and a clamping element; when it is necessary to insert an optical fiber, the V-shaped groove is opened with a wedge-shaped clamp to facilitate the smooth insertion of the optical fiber.
5. After the optical fiber is inserted into the V-shaped groove and fixed, pull out the wedge-shaped clip from the V-shaped groove of the optitap fiber connector.

---