Use of rj45 pass through connectors
RJ45 pass through connectors are composed of a plug and a socket. The connector composed of these two components is connected between the wires to achieve electrical continuity of the wires.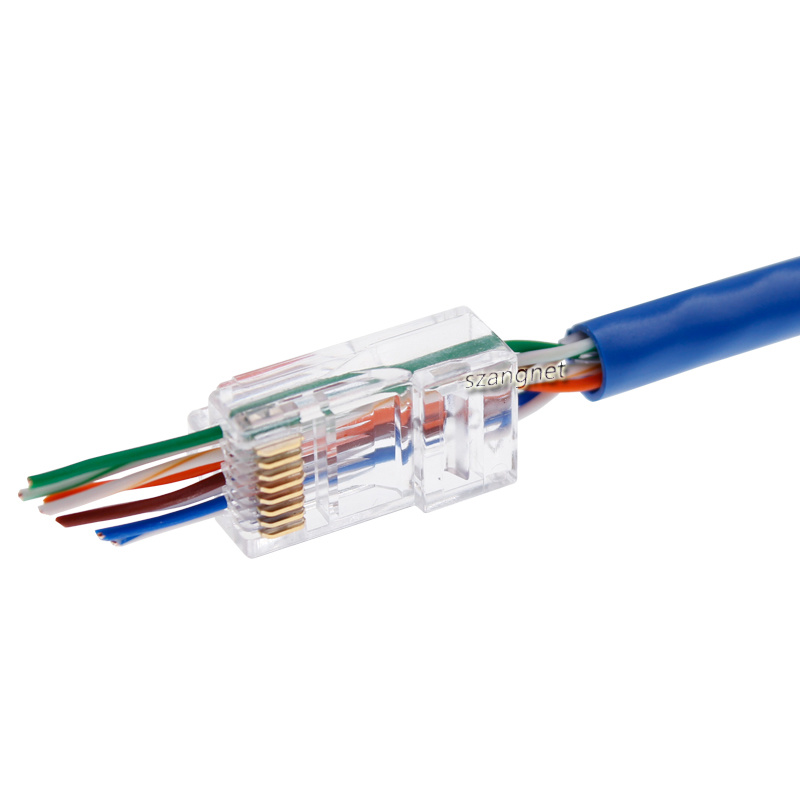 The core of rj45 pass through connectors is a modular jack. The gold-plated wire or socket hole can maintain a stable and reliable electrical connection with the modular socket shrapnel. Due to the friction between the shrapnel and the socket, the electrical contact is further strengthened as the plug is inserted. The jack body is designed with an integral locking mechanism so that when the modular plug is inserted, there is maximum pullout strength outside the interface of the plug and jack. The wiring module on the rj45 pass through connectors is connected to the twisted pair through a "U"-shaped wiring slot, and the locking spring can fix the RJ45 module on the panel and other information outlet devices.
There are two types of common rj45 pass through connectors: DTE (data terminal equipment) type for Ethernet network card, router Ethernet interface, etc. and DCE (digital communication equipment) type for switches, etc. When two devices of the same type use the RJ45 interface to communicate, they must be connected with a crossover cable. If the DTE type interface and the DTE type interface are connected without cross-connecting pins, the pins that touch each other are all data receiving (sending) pins, and communication cannot be performed. In addition: some DCE type devices will automatically negotiate with the other party, and at this time the connection can be made with a straight line or a parallel line.
---
RJ45,pass,through,connectors