Selection of CAT6 EZ connectors
1. Identification
Name brand products have the manufacturer's label on the plastic shrapnel. When choosing CAT6 EZ connectors, choose the manufacturer's product.
2. Transparency
High-quality CAT6 EZ connectors are shining and bright, but some counterfeit products are also transparent, pay attention to distinguishing anti-counterfeit identification;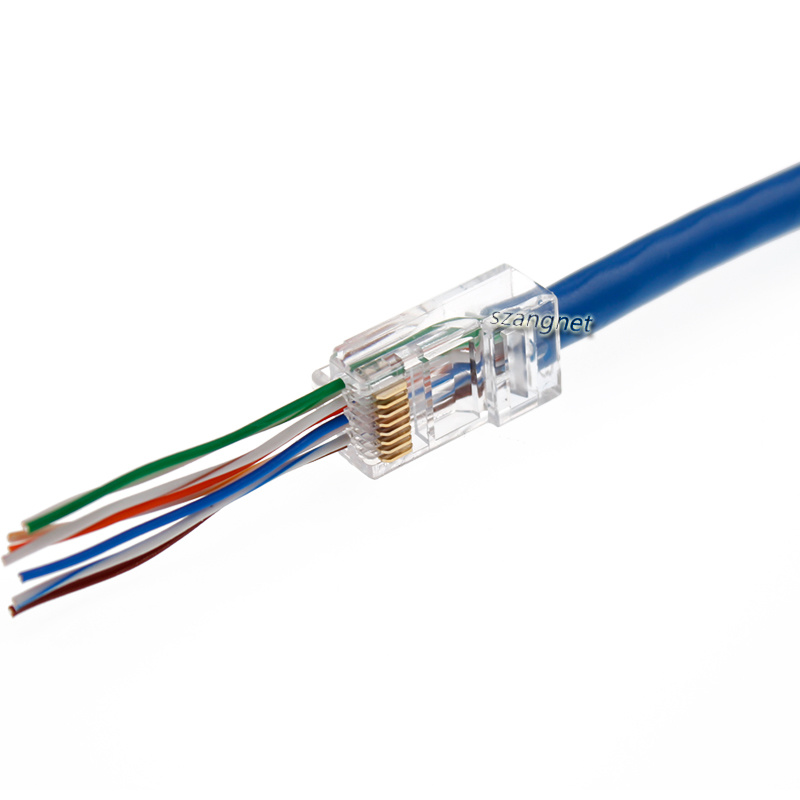 3. Plasticity
Cat6 EZ connectors with poor plasticity when pressed with wire pliers can break down and be tested on site to avoid purchasing inferior CAT6 EZ connectors;
4. Bullet elasticity
A good CAT6 EZ connectors will hear a rattle when they move the shrapnel with their fingers, move the shrapnel forward to 90 degrees, the shrapnel will not break, will return to its original shape and will not change its elasticity.A crisp "click" can be heard when a good CAT6 EZ connectors are inserted into the hub device or network card;
Metal projectile crystal head, whose projectile can be disassembled separately, solves the problem that plastic projectile is easy to break or lose elasticity.
5. Packaging
The genuine packaging should be color box packaging. It is recommended that when purchasing CAT6 EZ connectors, color box packaging is the first choice.
6. COPPER COLOR
The authentic CAT6 EZ connectors have dark yellow copper crystal heads, thick copper heads, fake copper heads are light yellow, metal contact strips are thin, and the internal copper strips will be biased and asymmetrical when crimping.
---